Workforce First Limited is pleased to offer the BOHS training course P601 as a six week, one day a week day-release course.
Ideal P601 training for engineers and safety professional who need to keep on top of their day jobs.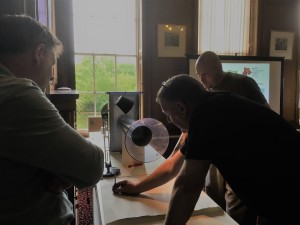 Dates of Public P601 Courses
6 September until 11 October 2017 (filling up)
10 January until 14 February 2018 (booking now)
May to June 2018
September to October 2018
Price for public P601 courses in 2017 £945 + VAT plus BOHS exam fee of £195 + VAT
Call 0800 8048564 to book your place.
The day release format promotes secure understanding of the LEV theory. This undrpins good practice.
We get to know our students and adjust the learning material to suit individual learning styles.
We take care to ensure that the learning envrironment provides a perfect experience.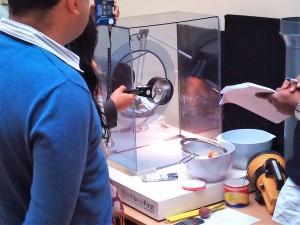 The teaching team for the P601 course
Chartered occupational hygienist Leila Kirk and health and safety professional (with a welding certificate) Kris Allen. We are qualified teachers with a wealth of experience in lecturing and also testing extraction systems.
Leila Kirk has lectured on LEV at the University of Birmingham since 2012.
Delegate backgrounds
Our delegate backgrounds have been;
50% from LEV installation companies,
30% from health and safety consultancies,
20% engineers responsible for their own LEV.
About the course
Each day starts with warm up discussion questions followed by teaching of facts using Power Point. At intervals through the presentation, delegates are given tasks to confirm understanding of facts. After a buffet lunch learning is reinforced by practical work in which the facts learned earlier must be used and manipulated to complete exercises.
A full size extraction model is used for the practical work.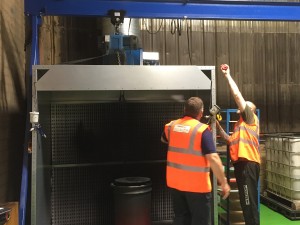 The highlight of the course is a field trip out to a local factory where students put their learning to the test, outside of the classroom.
Homework of around 2 to 3 hours per week is given and must be completed. This is designed to secure your learning.
Our star pupil from the May 2017 course achieved 75% and 80% in the written practical and theory exams.
Call 0800 8048564 to book your place.